OUR LG DOGS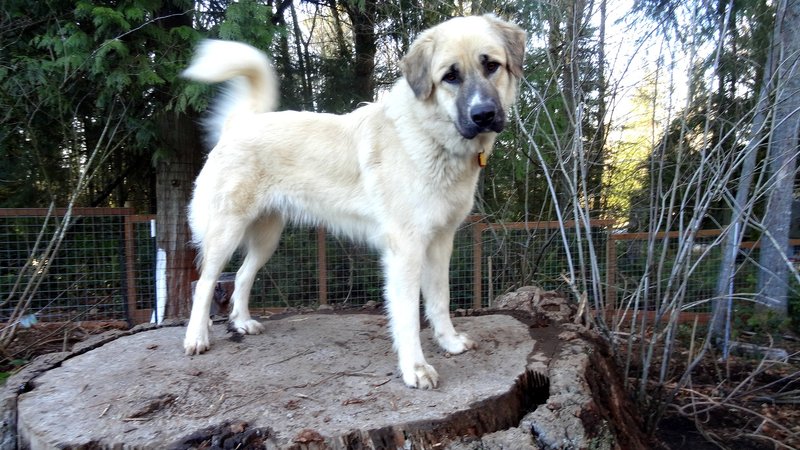 KONA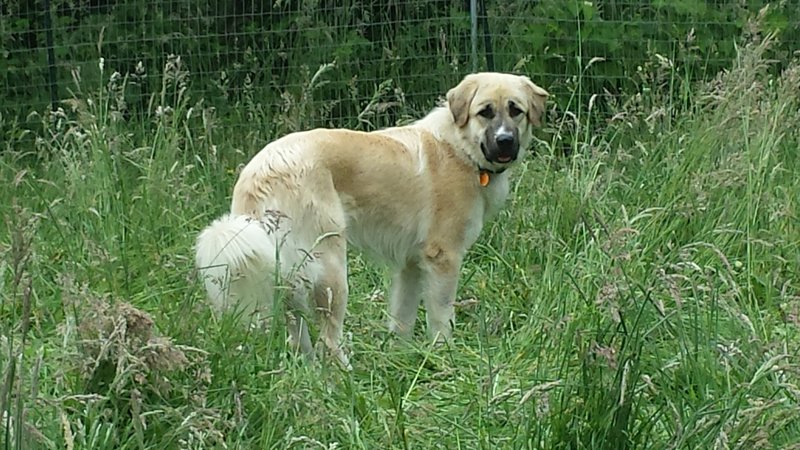 KONA / The Queen
Our farm is protected by livestock guardian dogs, four of which are 50% Anatolian, 50% Great Pyrenees, and one purebred Anatolian. From their gorgeous chocolate eyes, to their plush fur, these dogs are easy to fall in love with. But don't let their lovable demeanor fool you, these dogs take great care of our goats and sheep, protect our farm with fervor. They're faithful companions and wonderful guardians. They are part of our family and we can not imagine our life without them.
They are raise with our goats, sheep,chickens and ducks. Those dogs instinct is telling them how to guard us and our animals. They love our goat kids, lambs and are very patience with them. They have so much love to give. We love that mix breed, those dogs have all the best qualities from both breeds: intelligence, egger to work, guarding instinct, loving, gentle nature, beautiful, easy to care coat. They are also great family members, so loving and gentle with children. I will call them perfect dogs and we can not imagine our life without them.
To be on the puppy reservation list please contact us if you are interested in our future LG puppies and check puppy page.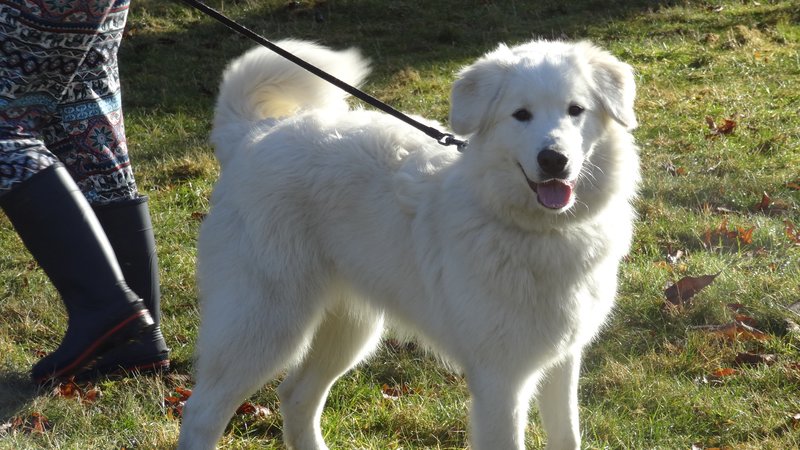 PEARL Kona and Raf daughter 2016 litter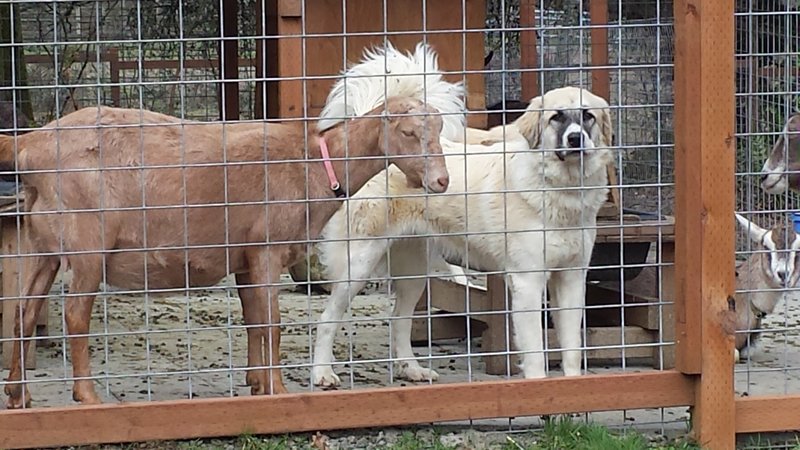 MELI /Honey at work
MELI as a puppy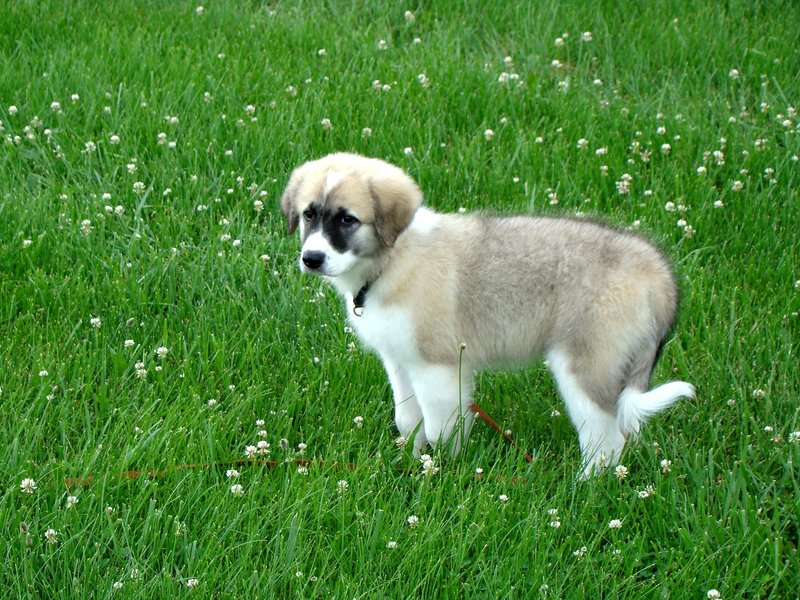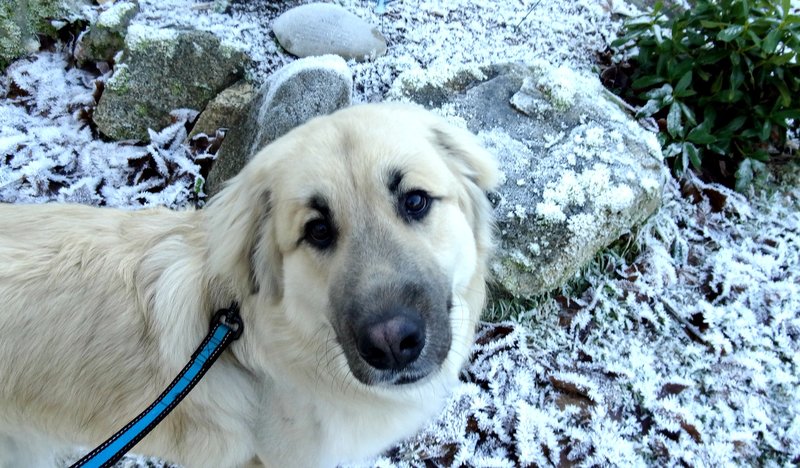 RAF/ Teddy Bear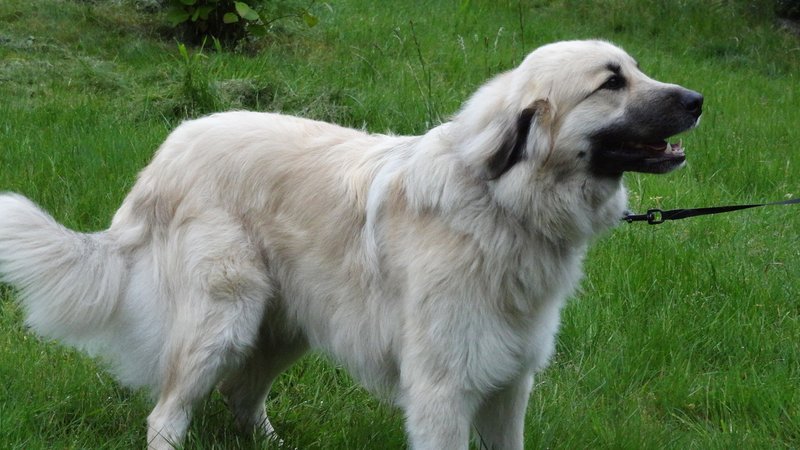 RAF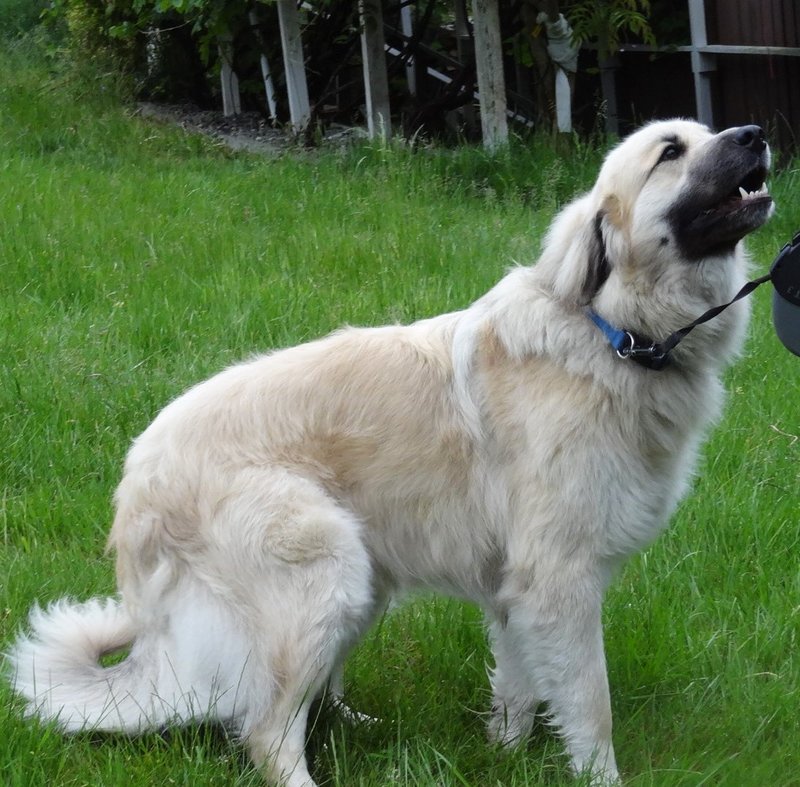 SAMMY/ handsome boy, our Registered Anatolian Shepard