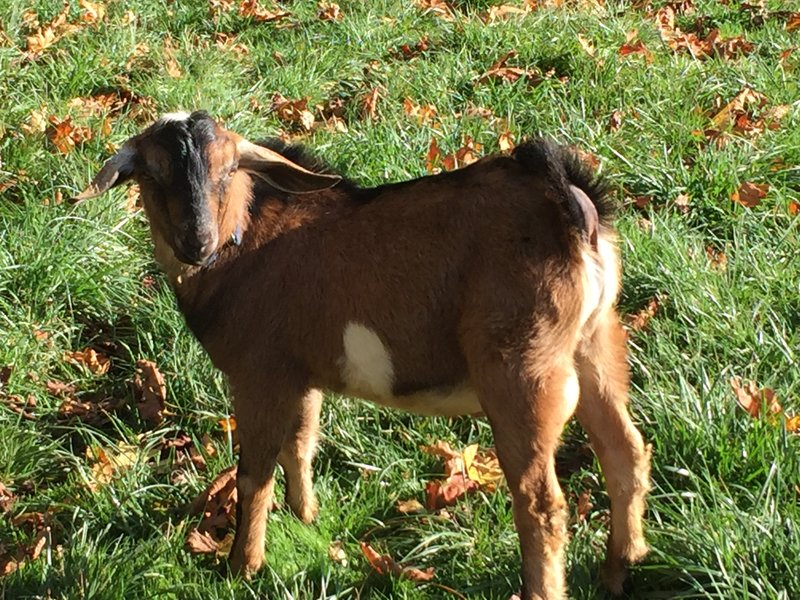 KINDER BUCKLING ZEDERKAMM A&A KAISER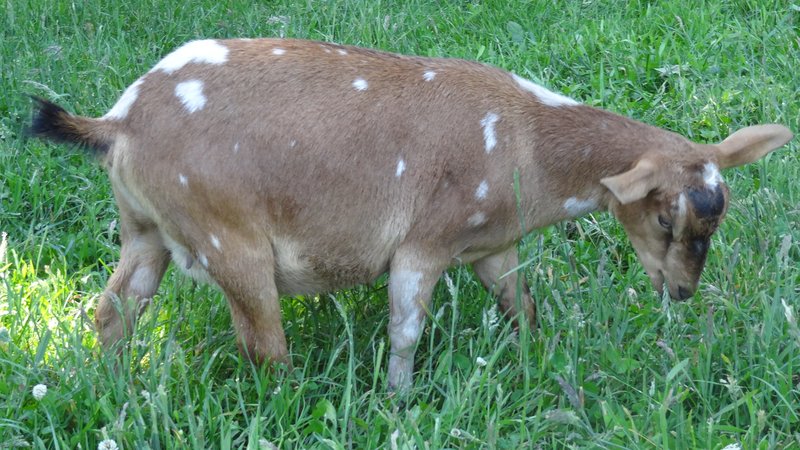 KINDER DOELING BISQUET 2018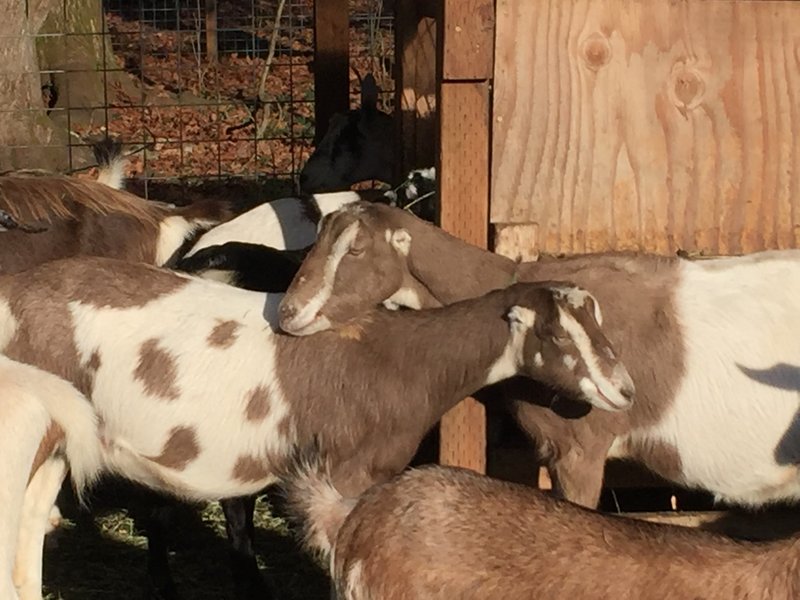 LAMANCHA DOE POLKADOT WITH HER MOM CISSY 2018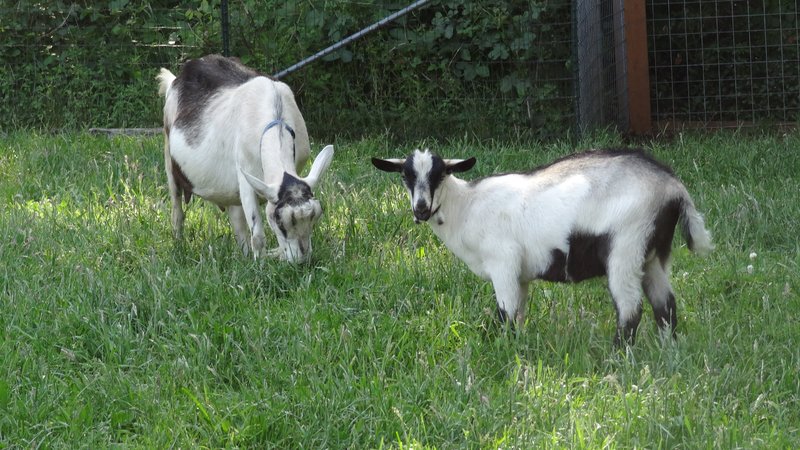 ALPINE DOE CHANEL WITH SON 2018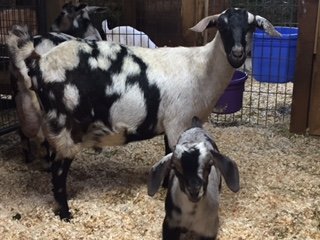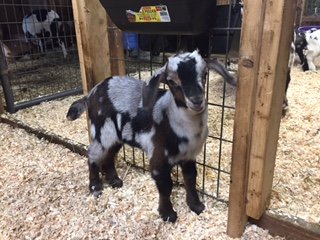 KINDER DOE LUNA WITH HER SON 2018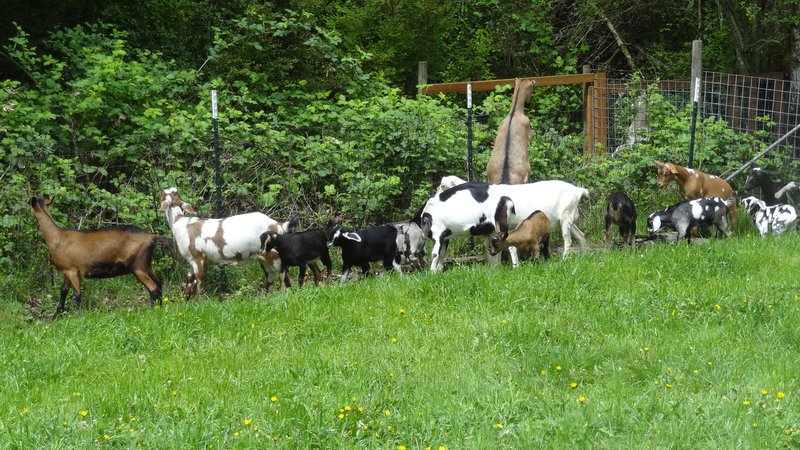 GIRLS AND KIDS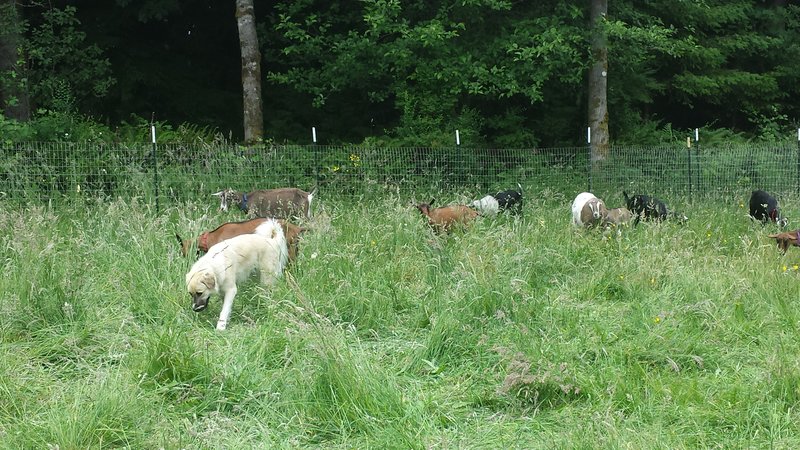 They love green pasture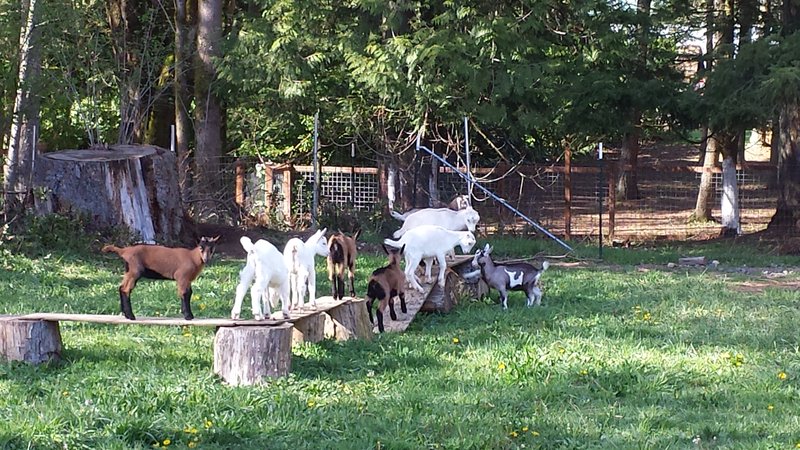 Kids on the playground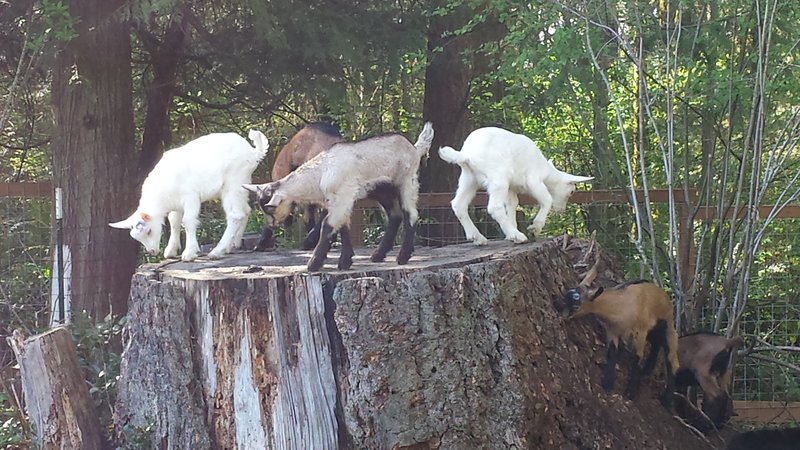 Kids like to climb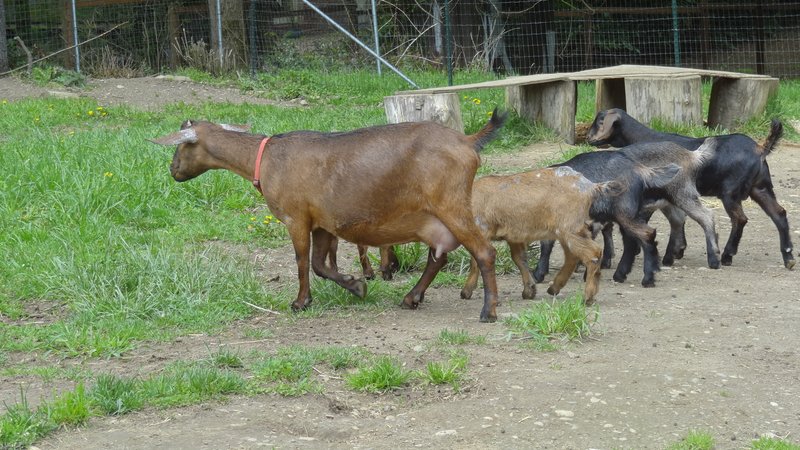 Our farm is unique, in that we raise different breeds of goats. Our herd consists of La Mancha, Kinder and Alpine. Each goat has a different personality that makes it unique; from our playful La Mancha's to our cuddle-bug Kinder's, we found that we couldn't simply stick to a single breed. In fact, we've discovered that mixing their milk together produces a product that not only tastes delicious, but is a perfect combination of smooth and creamy. The resulting cheese is even better, melting on the tongue on the first bite.
Our animals are well loved and cared for. We work hard to keep them happy and healthy. Our selective breeding provides us with very strong and productive milkers. We never breed the does before they turn one year old. Our goats are fed orchard grass, alfalfa, and given free access to graze in the pasture. Milking does are given grains at the milk stand.
We believe in the natural way of raising kids, by allowing them to stay with their mothers until they are two weeks old. We let their mothers nurse them, however also train them to bottle feed during the same time.
Afterwards, the kids are moved for the night to a separate pen where they stay with other kids. Mothers get rest at night and are milked in the morning. The kids spend all day with their mothers, nursing, learning and playing. T
he kids for sale are weaned at eight weeks.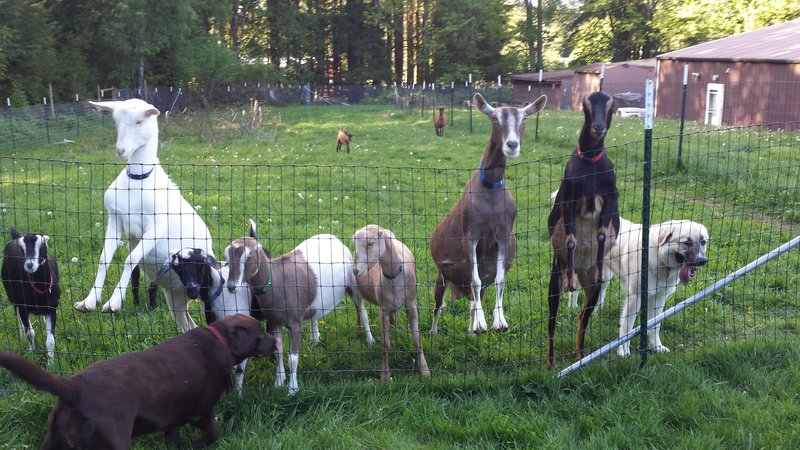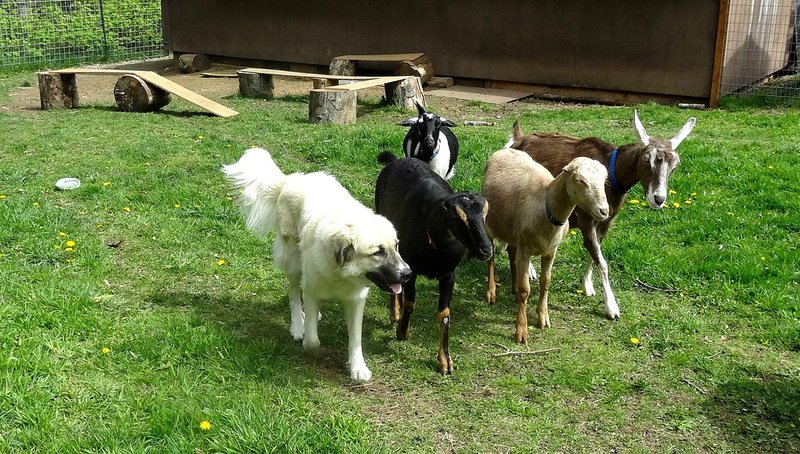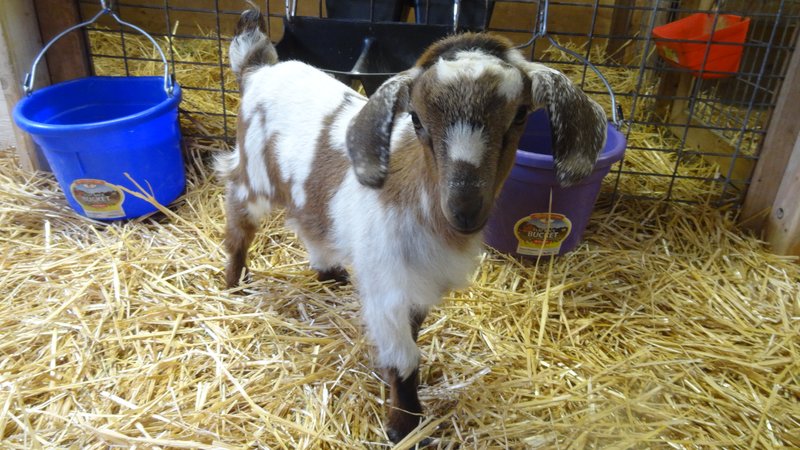 Yasmin, Kinder doeling 2017
The majority of our herd are Kinder goats. We love everything about that breed.
Kinder goats are cross between Pygmy and Nubian breed, used for milk and meat. They are small size with funny personality what make them great pets. Their milk is very creamy, 6.5% healthy butterfat which is excellent for soap, ice cream or cheese. Our Kinder goats are registered with KGBA and they are 4th, 5th generation Kinders.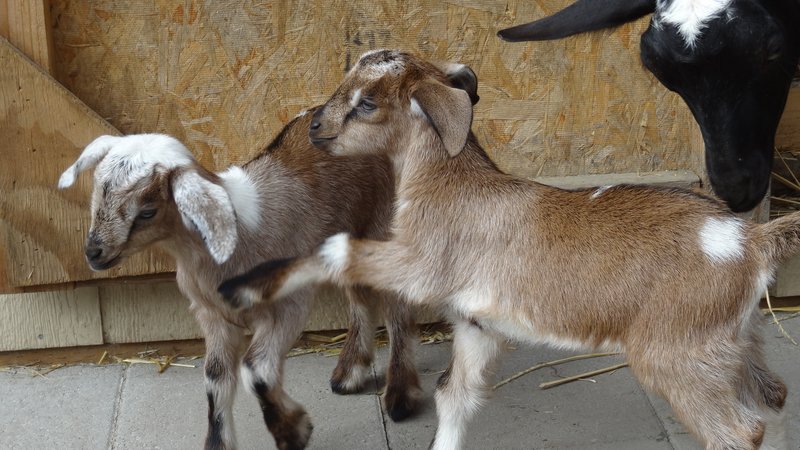 Kinder doelings, Lilly's kids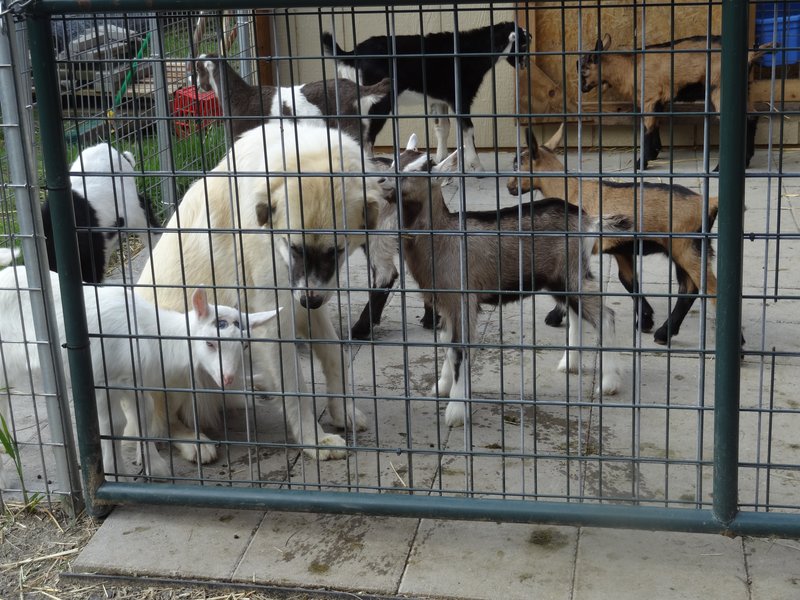 Some of our 2016 kids with Meli as a babysitter.
Lina's triplets 2016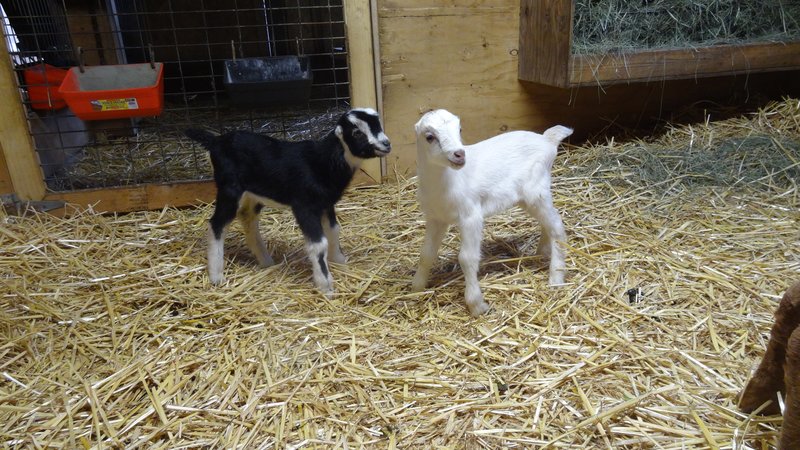 Elly's twins 2016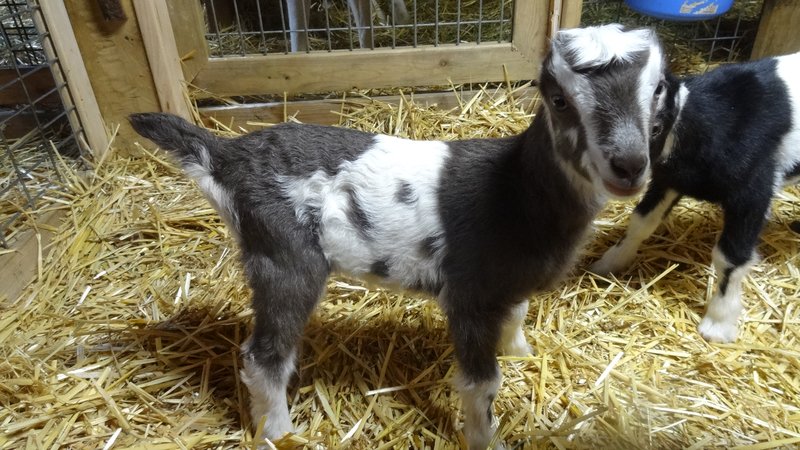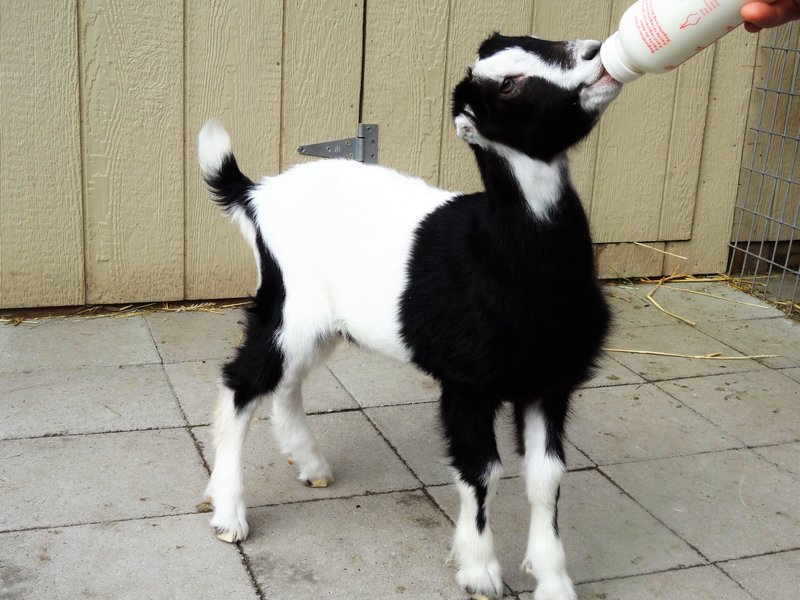 Cissy's colorful twins 2016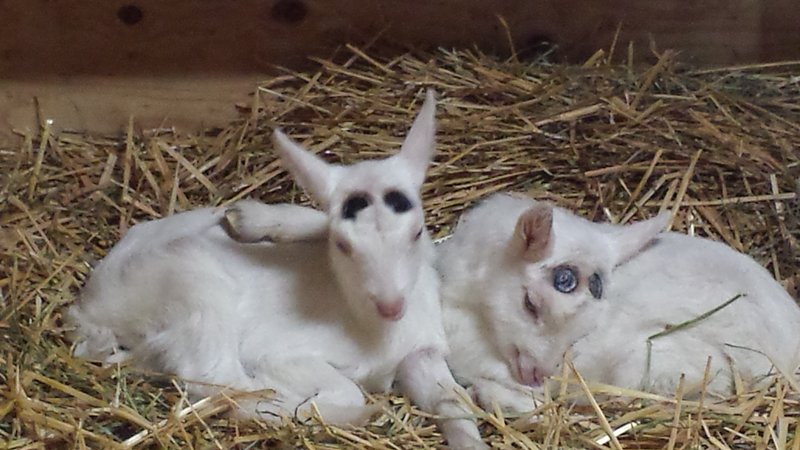 Bella twins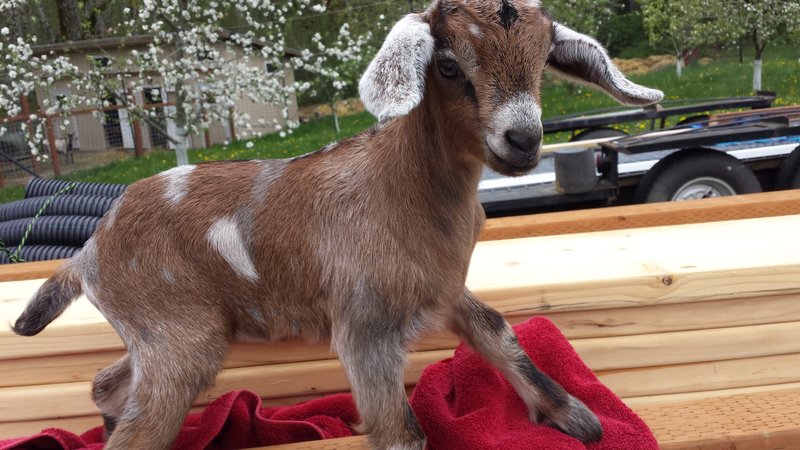 Lilly's doeling
                 Planning Spring 2019 registered kids
           CONTACT US IF YOU ARE INTERESTED IN ANY OF OUR KIDS
La Mancha
Alpine/LaMancha 
Saanen/Lagerian/Sable cross LaMancha
Kinder