Our sheep
Our farm has three breeds of sheep: East Friesian , Finnsheep/ Finnish Landrace and Gotland. All those breeds are know to be very productive. East Friesian sheep, it is German breed and it is  mostly use in dairy. They can produce up to one gallon milk a day. Our East Friesian sheep are very good milkers. Their milk is very sweet and creamy. The sheep milk has many health benefits and is excellent for cheese making.
We also have East Friesian/Lacaune cross ewes. This is German/French dairy cross.
Finn sheep are know for multiple lambing, friendly personality, great fleece for spinning in many colors, tender meat and sweet milk.
The Gotland sheep is breed from Sweden. They are hardy breed know for beautiful, long, curly wool. The fleece is very silky, does not fade in the sun.
 Our sheep are friendly, walking on the leash, healthy and happy. They all have names and we love to spoil them.
 Our sheep were tested  September 2018 and are negative for: OPP, CL/CAE,Q-fever, Johne's.
 We are also scrapie free herd. We are building our Registered Finnish Landrace flock base on genotype scrapie resistance RR, QR. Our focus is on healthy, friendly and productive animals with variety of colors wool.  
We use biosecurity and deworming schedule on our farm to keep our animals healthy and use their raw milk.
Our sheep have separate pasture and housing from the goats. They spend all day on organic pasture guarded by our LG male dogs.
We are planning to cross bred our East Fresian sheep with Finn sheep this autumn again. We are happy from that cross breeding. We also will have pure bred Finn lambs in many colors registered and not registered for sale next spring.
If you are interested in our sheep, fleece or planning breeding, please email us.
The Finnsheep fleece in beautiful colors will be available for sale in spring. We will also have yarn for sale from our Gotland and Finn sheep.
Dolly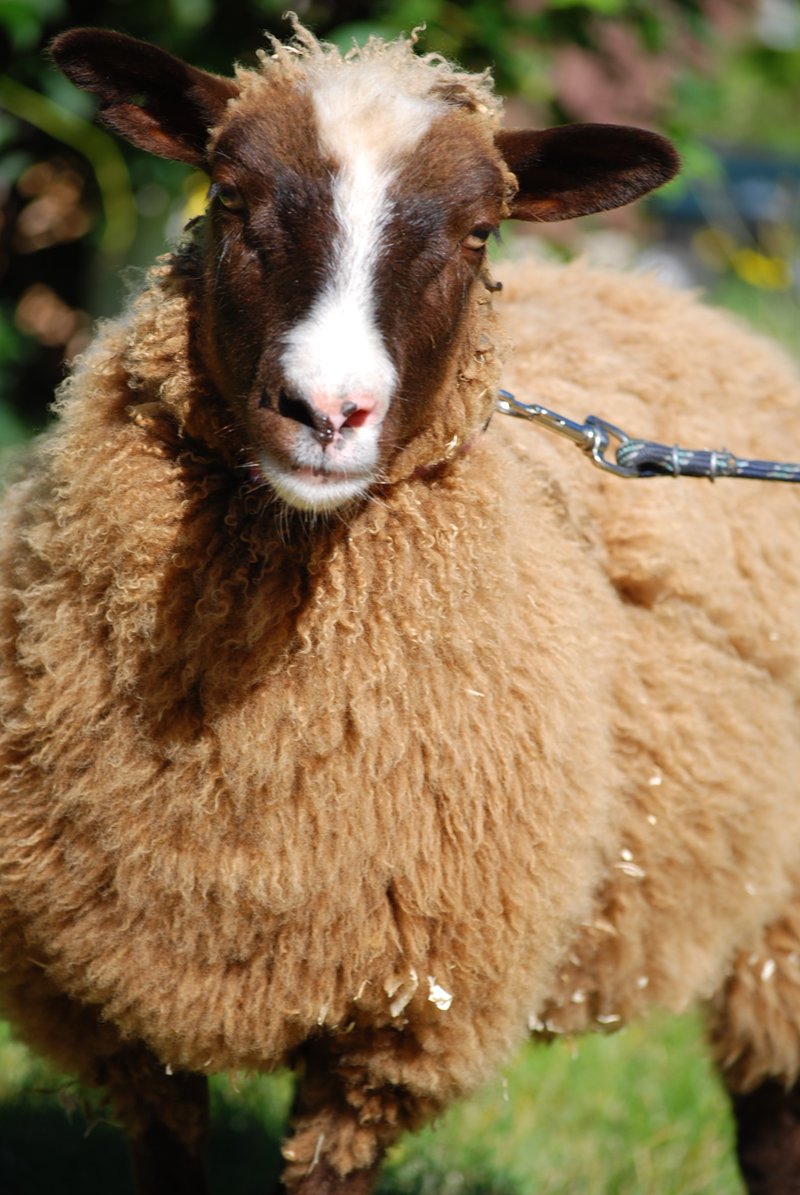 Grace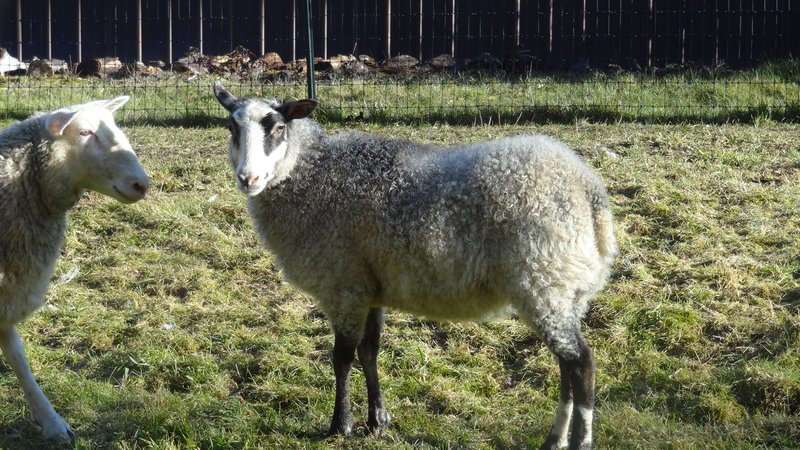 Molly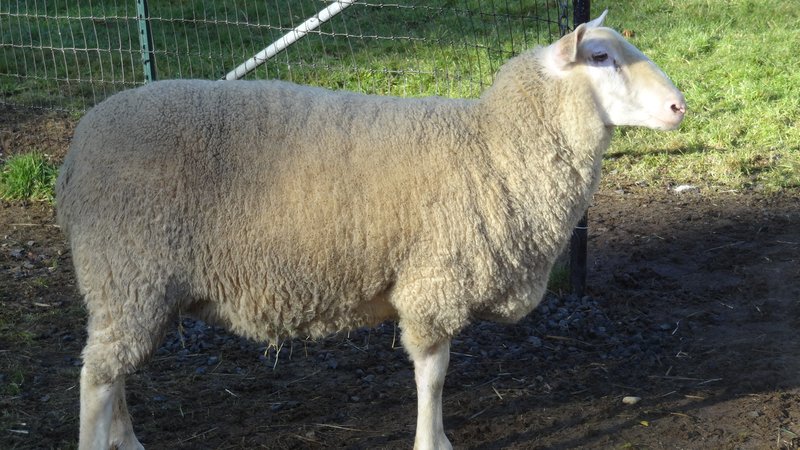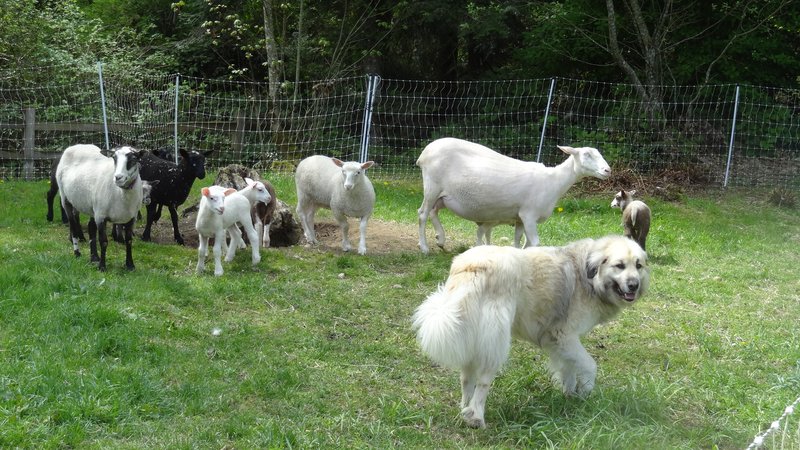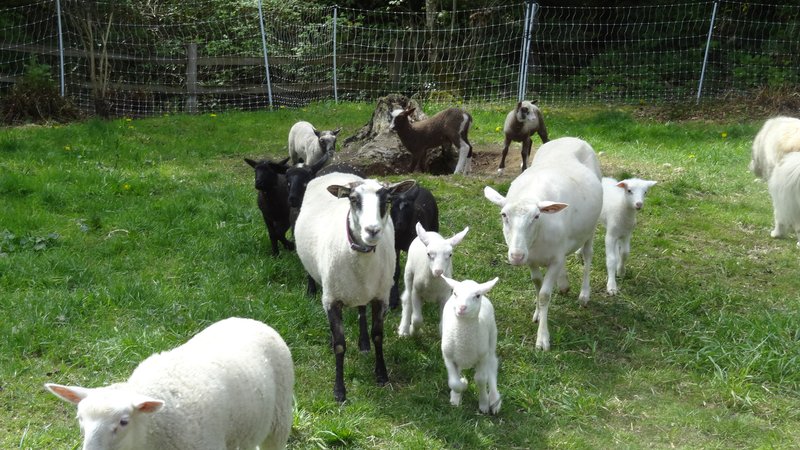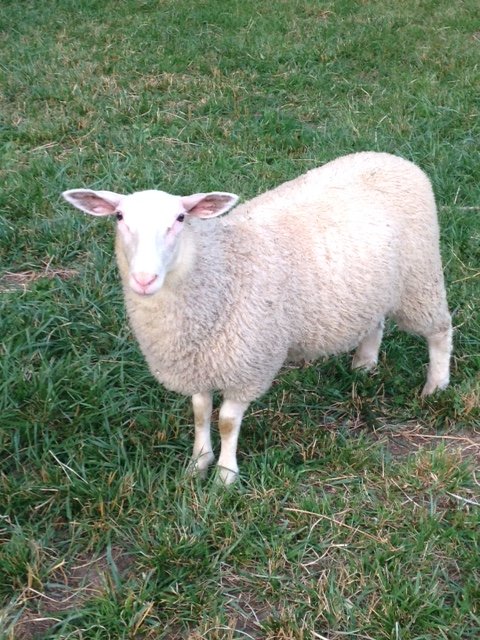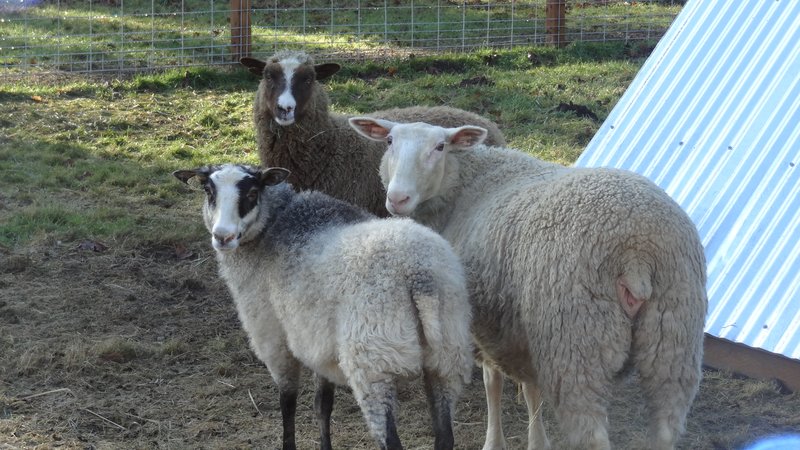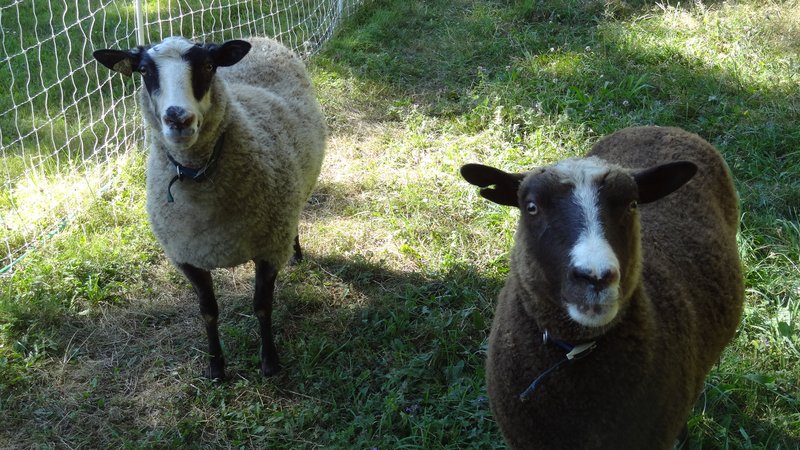 Grace and Dolly
Clementine Gotland sheep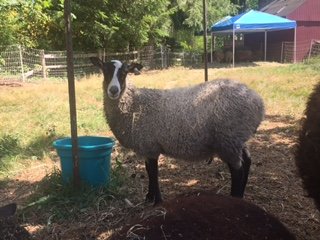 Some of our 2018 lambs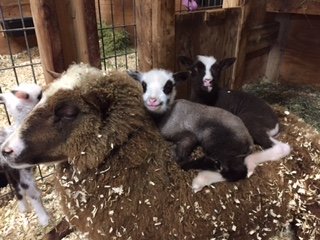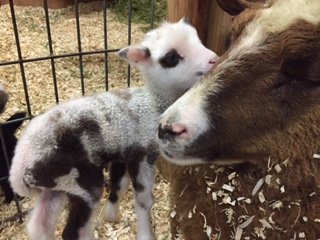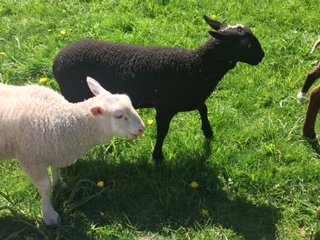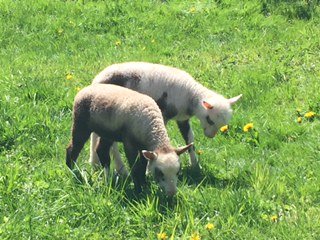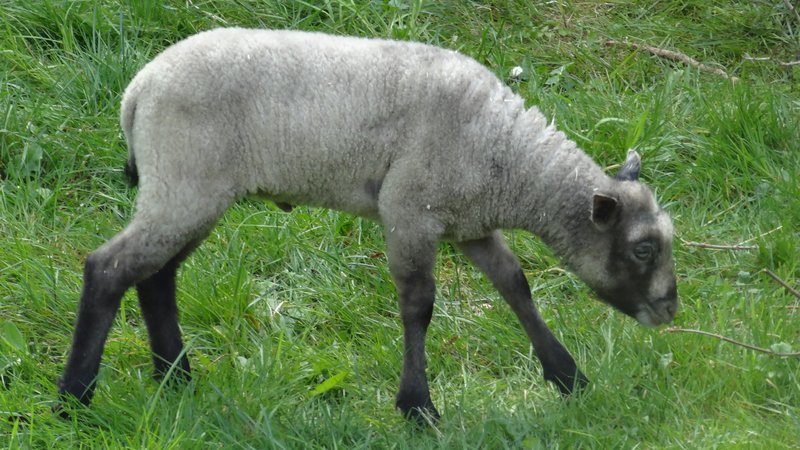 Some of our 2017 lambs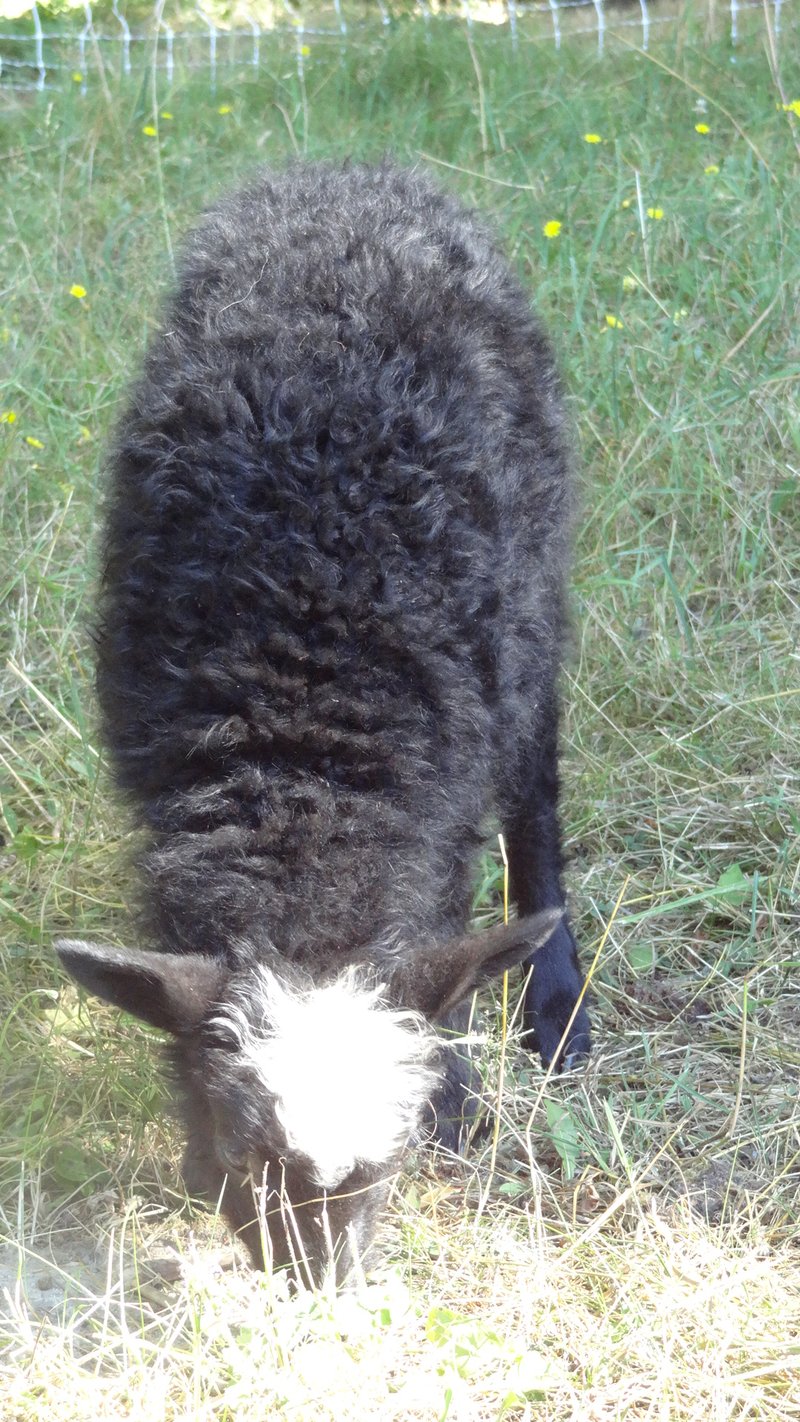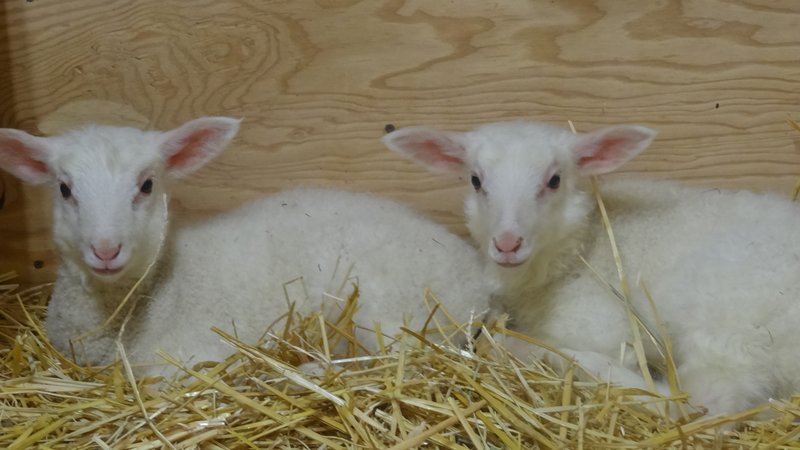 2018 LAMBING SCHEDULE
Our lambing schedule will start in March. Please contact us if you are interested in our lambs. We are going to have:
Registered and not registered Finnsheep, East Fresian/Finnsheep cross